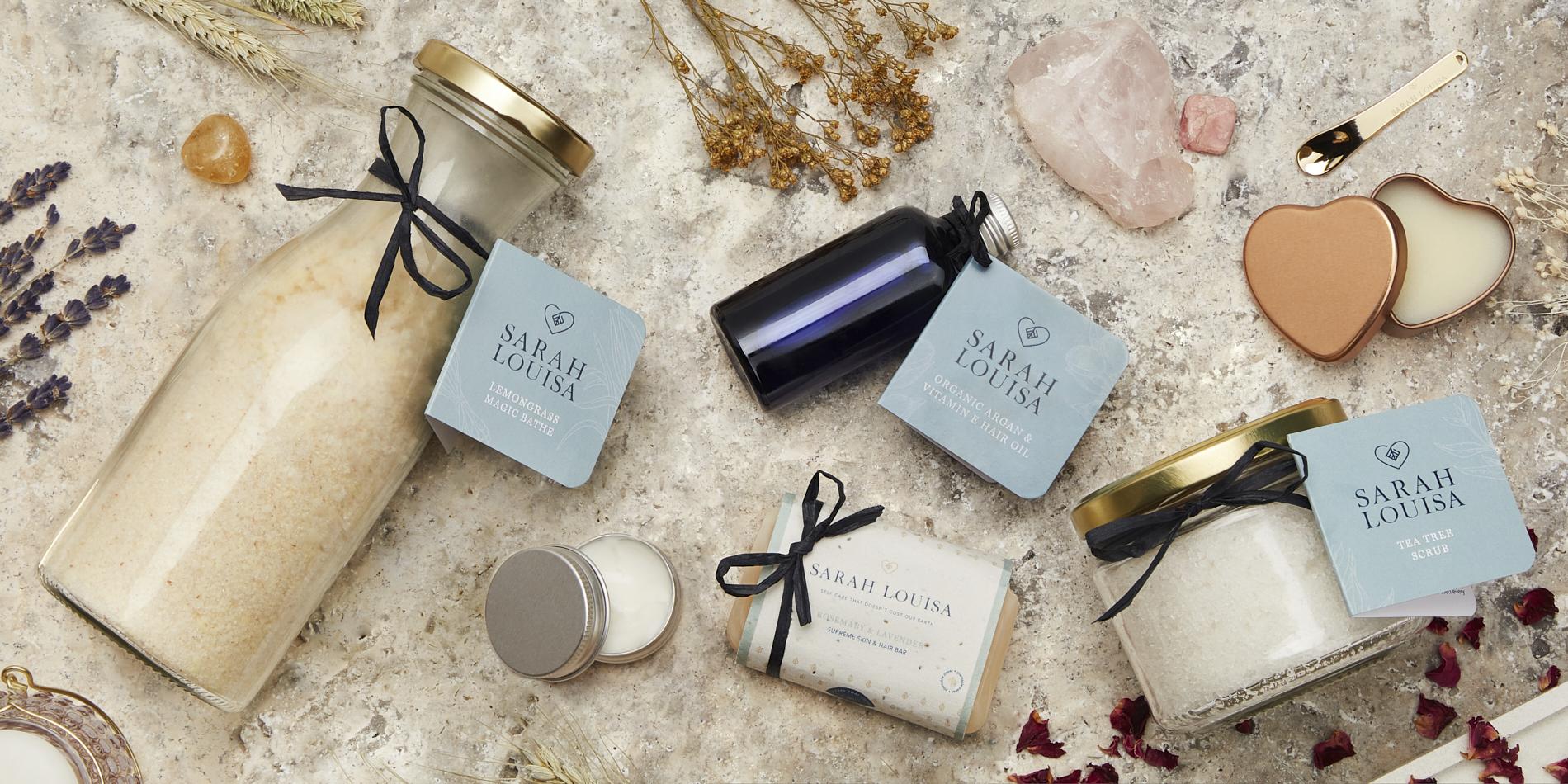 Stretch the skin
No need to break the skin using the unique end of the tweezer to enter the follicle.
Enter the follicle
Specialist tweezer with patented end to remove ingrown hairs.
Pluck from the root
Designed to tweeze even the shortest of
hairs out.
Enjoy the feeling!
Explore Our Eco Friendly Cosmetics
Welcome to this space created for you to explore products we use daily to clean, nourish, moisturise our skin and hair. All of our ingredients have been chosen for there natural and effective properties. Sarah Louisa has helped thousands of clients over the years achieve clear clean looking skin benefiting them to feel more confident. Sarah Louisa promotes self care through taking time out for you to nourish and care for you skin and hair. We can do all of this and not harm our environment with the packaging we use. We recycle and have a no plastic packaging policy. All of our stylish cosmetic containers are reusable for storage, decoration or transporting your precious items or food. Our gift wrapping is also eco friendly and you have choices along the way to keep your packaging as simple as possible. We believe in Self Care That Doesn't Cost Our Earth.
Beauty/GROOMING TRADE EDUCATION
Browse New Treatments & Products For Your Clients who Love to Groom
New Self Care Products for Men & Women
Natural Ingredients with Eco Friendly & Reusable Packaging
About us
Sarah Louisa
The only way to sustain your energy and have more confidence is through self care
Free delivery
In the UK for orders over £30
Secure payment
Using end-to-end Encryption
Trade prices
Available for trade accounts
Sustainably sourced
Made in UK using ethically sourced and sustainable materials.