Educate your clients in the Barbers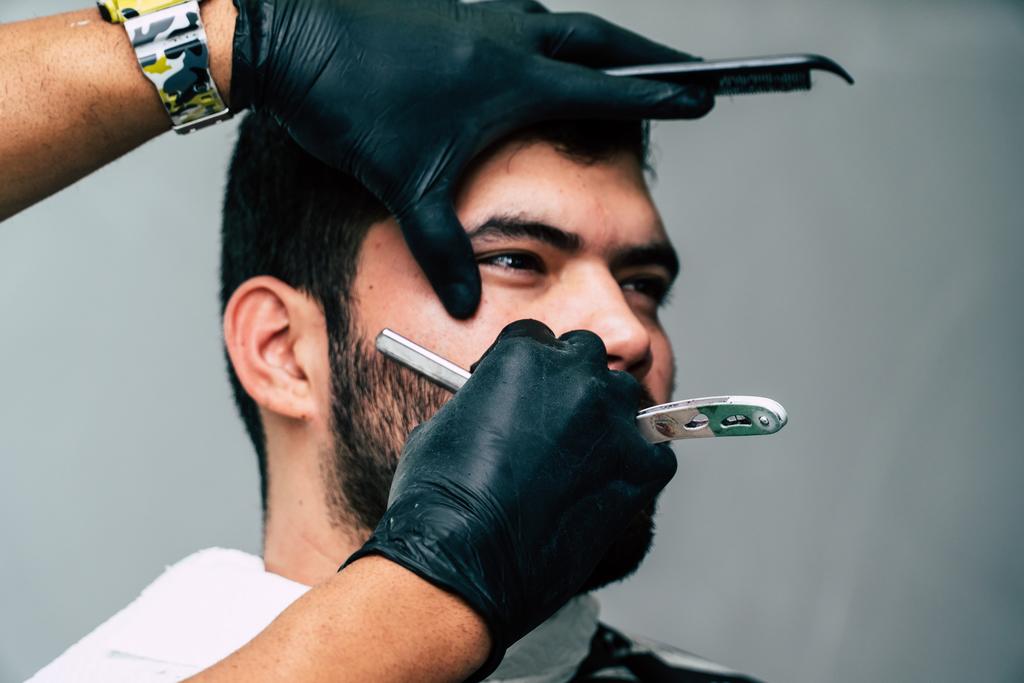 Educate your clients in the Barbers
The majority of men prefer to NOT shop around. Having these products in their view is NOT enough for them to buy.
Earn more money per client for all their grooming needs.
Every client who comes in talk to them about the new products. Explain how they can be used daily in a quick easy way. Then let them know why there so popular and when to use them…
Awareness is key. They trust you so let them know what would be good for them to use in the…
Shower - Clean
The hair and body Wash bar for instance has no chemicals in so doesn't leave the skin or scalp itchy after use. It also lasts a lot longer than a bottle of body wash and shampoo. It is a great way to cut out plastic bottles from the bathroom. This wash bar can also be used to shave with. It is also family friendly for anyone else to use. If there feeling generous.
The belly wrap on the wash bar is also plant able. Add to soil, water and grow wild flowers or place in recycled bin.
Shower- Exfoliate
The Tea Tree Scrub deep cleans the skin to look fresh. Can be used on the face. Removes dead skin cells to leave a brighter, smoother complexion. Use before shaving helps prevent Ingrown hairs. Easy to use on damp skin. Just rub the dead sea salts onto the skin in circular motions. Rinse and go. Will leave the skin feeling moisturised.
Wake up and use – Condition
The Facial cleansing balm conditions and cleans skin. Apply a tiny spoon full. Rub all over the face and every where you shave. Leave on your skin while you brush your teeth. Then wet the bamboo cloth in hot water rinse and cover the whole face. Leave for a few seconds so the heat opens the pores and allows the product to go deeper into the skin. Wipe the face and shaved area all over. Give the complexion a clean, clear, moisturised look.
Apply a tiny amount of the facial balm to lips and facial hair. No need to wipe off.
Before bed - Moisturise
The Lavender face & body cream Melts like a butter on the skin. It is extremely moisturising for the face and body. The Lavender is a great aroma therapy oil for a good night sleep. If the client has a shaved head, recommend they apply all over their scalp to prevent dry skin flakes.
Bath time – De-stress
Lemongrass Magic Bathe Contains Sea Salts to sooth aching joints and muscles. It's called a magic bathe as it cleans the body, moisturises the skin, relaxes the muscles & calms the mind. Add a couple of handfuls to running water and soak for 20-30 minutes. This bottle can be used as a water bottle when the product runs out.
All the product containers can be reused or put in the recycle bin. Our products are Vegan friendly and only contain natural ingredients. Nothing is tested on animals.